We are delighted to finally announce dates and times for Easter Camps 2016.
As anticipated, we will be covering the Easter Rising 1916.  However, we will be taking a very different slant on the rising.  The children are going to design and produce a series of short animated movies covering interesting stories from the rising – a short extract (just one scene of an example of the type of movie we are going to make is shown below (click on the image):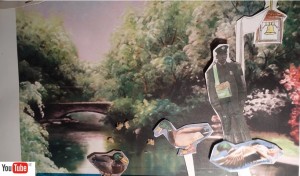 The camp will run for two days, 9.30am to 2pm, Wednesday 23rd to Thursday 24th March.  We will be limiting numbers to 24 children.
The cost of the camp is €60 per child (discounts for siblings).
To register, please click

here

.