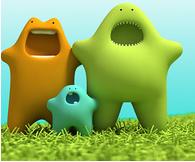 Our Pledge to Parents
We pledge the highest standards, creating a safe and fun camp environment, where your child can grow in confidence, learn, make new friends and be part of the Dig it Kids family.
Peace of Mind
For your peace of mind our staff are a carefully selected team of teachers and archaeologists.  The high ratio of staff to children ensures that your child will be well cared for during their time at the Dig it Kids camp.
Unique Learning through Fun
Dig it Kids offers a unique and fun learning experience for your young historian and budding archaeologist.
Responsibility
We take our responsibility of your child's welfare very seriously. We maintain high standards of supervision and care throughout the camp.
Safety first
We carry out risk assessment for all activities on the camp. Our staff adhere to our safety policies which comply to best practice.
What to bring?
Your child should wear outdoor clothing and pack layers, as most of our activities are in an outdoor environment. Closed-toed shoes suitable for running are necessary. If it rains camp will carry on as normal. We have weather proof activity zone and special activities for rainy days. Make sure you pack raingear including spare socks and raincoats. Children should also come equipped with sun cream as our camps are (nearly) always sunny!
Contact
We are always on hand to answer your queries – we aim to give parents peace of mind. Contact us through our contact page or phone (01) 2020521.
Frequently asked questions
Q. Is my child ready for Dig it kids?
A. Dig it Kids Ltd programmes (unless otherwise specified) are designed to welcome (with open arms) children between 6 years-12 years of age.  Only a parent truly knows if it is the right time for their child to participate on any activity camp.  For insurance reasons (with the exception of special events where specified), participants must be 6 years of age or older on the first day of their attendance.  We have a programme of activities that will keep your children engaged. All we ask is they have a positive attitude – we will give them a camp packed with fun activities that will build memories to cherish.
Q. What will my child learn?
A. Our activities are designed specifically to encourage learning through engagement and hands-on fun.  The programmes follow the recommended curriculum for archaeology and history for primary schools. In addition, your child will learn the basics of archaeological excavation and try their hand at ancient crafts.
Q. Should my child attend for one week or two?
A. It is totally up to you, they will have fun regardless.  We change our programme every day for two weeks, so if your child wishes to participate in all programmes, then why not opt for a two week camp. By staying two weeks children are more likely to build lasting friendships.
Q. Lost property
A. We encourage every child to come with his/her own equipment clearly marked with child's name. However, when things go wrong and an item is misplaced or lost, we have a lost property. Contact us while your child is still at camp and we will attend to your query straight away.
Q. Will my child have fun?
A. You can expect on our dedicated staff to put your child's happiness and well being. With patience empathy and care your child will feel relaxed and at home.
Q. Should I give money to my child?
A. There is no need for your child to bring money. Your children may not leave the site during camp hours.