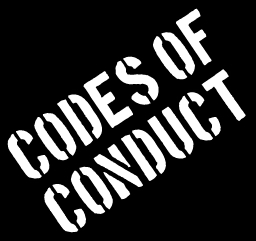 Creating an environment of mutual respect, whilst having fun, is at the very heart of everything that we at Dig it Kids Ltd do.  We believe that every child has an equal right to have a fantastic time with us and for that reason always keep a close eye on any teasing or bullying or other anti-social behaviour that may affect another participant's experience with us.  Fortunately instances of such behaviour are rare; however please do tell your children that if this does happen then they should quietly inform their group leader or any other member of staff immediately.  If they tell you during their stay of any experiences such as this, then please check whether we have been advised and if not, please tell us as soon as possible.  We will take immediate steps to rectify this.  We have firm rules in place and will act in regard to any child who is wilfully spoiling another participant's time at camp.
The camp charter, which will be clearly explained to all participants, will include:
Do as you are asked by Archaeology camp leaders
Raise your hand when you want to speak
Listen when someone is talking
Be kind and polite to each other
Respect others
Participate in all learning activities
Respect other people's belongings
Take care of all your belongings and materials
Keep the club meeting room clean and tidy
The charter will be visible to all in the camp and referred to frequently and at the beginning of each day.  The rules are devised with regard for health, safety and welfare of all the members of the camp community.  Camp leaders want to praise and reinforce positive behaviour.  Rule infractions will be handled in a firm, and consistent manner, with due regard to the age of the participant and their individual differences and in accordance with Dig it Kids Ltd terms and conditions.
The aims of this policy are:
To create a positive environment that encourages and reinforces good behaviour
To enable all children to feel welcome and included
To encourage consistency of response to positive and negative behaviour
To facilitate the education and development of each child
To enable the club activities to proceed without disruption
Dig it Kids Participants can expect:
to be supported, both in learning and personally, throughout their time with Dig it Kids Ltd
to be offered a comprehensive orientation programme to help you settle into the camp / event
to benefit from a research-informed teaching experience that will prepare you for activities
to be given the opportunity to provide formal feedback following your time with Dig it Kids Ltd
that Dig it Kids Ltd staff will be courteous and professional at all times.