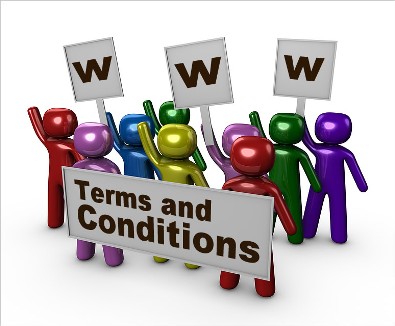 Dig it Kids Ltd – Terms and Conditions
Dig it Kids Ltd is an Irish owned and registered limited company (Company Registration Number: 517141 (Eire)). Parents / guardians of participants in Dig it Kids Ltd camps and events must agree to the following terms and conditions on behalf of participants:
Code of behaviour (including bullying & harassment)
Participants must adhere to the camp rules/charter (see below) established by Dig it Kids Ltd for the safety and wellbeing of camp participants and staff.  These rules will be made clear to all participants.  Participants must follow the instructions of the staff in charge.
If problem behaviour is persistent or serious, Dig it Kids Ltd will contact the parent or guardian to decide on further action.
Dig it Kids Ltd reserve the right to exclude any participant after camp commencement if his/her behaviour is deemed unsatisfactory or detrimental to the best interests of Dig it Kids Ltd camp, themselves, other participants, and/or the staff.
No refunds will be considered for any participants sent home for behavioural reasons.  In these circumstances, collection would be entirely the responsibility and at the expense of the parent / guardian of the participant, to whom any costs for damage and other expenses incurred would also be charged.
Age
Dig it Kids Ltd programmes (unless otherwise specified) are designed to welcome (with open arms) children between 7 years-12 years of age.  Only a parent truly knows if it is the right time for their child to participate on any activity camp.  For insurance reasons (with the exception of special events where specified), participants must be 6 years of age or older on the first day of their attendance.  Parents / guardians will be required to confirm this as part of the registration process.
Programme
Dig it Kids Ltd provide a wide range of hands-on educational programmes aimed at engaging participants in the wonders of archaeology, history and discovery.  Dig it Kids Ltd reserve the right to alter advertised programmes at their discretion without prior notice to participants.
Physical requirements/Disclosure
All parent / guardian or other person acting in "loco parentis" must fully advise Dig it Kids Ltd when booking, of all relevant medical, developmental or behavioural conditions that a participant currently has or has recently experienced, which might affect the participant or other participants during their time at Dig it Kids Ltd camp.  Parents/guardians with will be asked to declare any conditions that may affect their child/participant's ability to participate in camp / event activities (for instance severe allergies to foods or insect bites etc).
We will carefully consider matters and advise you whether we have the staff and facilities to provide appropriate support in camp in these circumstances, with particular reference to such considerations as access, successful participation and health and safety.
Please ensure that you let us know of any medication that your child may use while at Dig it Kids Ltd (e.g. an inhaler for asthma), and confirm that your child may need to use it.
Dress code
Dig it Kids Ltd requires that participants dress appropriately for indoor and outdoor activities in variable weather. This includes clothing to protect the skin from the adverse affects of sun exposure, and hat for same. Also warm clothing and rain-wear (waterproof jacket & pants) to ensure participants are warm and dry in cold / wet weather conditions.
Limits of responsibility
Dig it Kids Ltd including its employees and agents, are not liable for any loss, delay, injury, or damage to person or property resulting from any cause beyond the control of the company.  Dig it Kids Ltd reserve the right to refuse to retain any person as a member of this programme in which case no refund is made.  No refunds will be possible for service not used by participants after the programme is in operation. Any additional expense resulting from illness, accident, natural disasters, wars, strikes, riots, acts of governments, improper passports, visas or necessary travelling documents, or from any conditions whatsoever beyond the control of Dig it Kids Ltd are to be borne by the individual participant.
Payment
A place in camp will not be secured until a deposit is received.  Dig it Kids Ltd requires a deposit of 50% of total fees per participant to confirm booking.
Final payment is due 2 weeks before the start date of camp.

Cancellation policy
If you cancel in writing more than 3 weeks (15 business days) before the first day of your Dig it Kids Ltd camp, we will refund all monies paid less €30 for each registration / participant.
If you cancel in writing more than one week but less than 3 weeks (6 to 15 business days) before the first day of your Dig it Kids Ltd camp (by 5pm GMT), we will refund half (50%) of the amount paid.
If you cancel in writing less than one week (5 business days) before the first day of your Dig it Kids Ltd camp, or if you simply do not show up, or if you withdraw your participation after the Dig it Kids Ltd camp day has commenced, you will not be eligible for any refund.
Dig it Kids Ltd reserves the right to cancel any camp activities.  In the unlikely event of such an occurrence, Dig it Kids Ltd will notify you as soon as possible and you will be eligible for a full refund of monies paid.
Emergency and Contact Information
In case of emergency:
We will call you, to let you know what is happening. If your child needs medical treatment, we will ask that you/a guardian be able to collect them to bring them to a doctor.
If emergency treatment is needed, we will call the emergency services, and accompany your child if you are not available to meet the emergency services on site. We will stay with your child for as long as is practicable, until you arrive (at e.g. the hospital).
Parents/guardians will be provided with the contact details for camp leaders on the first morning of the activity/event, in the case of an emergency.
If your child becomes ill during the camp we will ask that you or a guardian be able to collect them.
Drop off and Collection
Only participants booked into pre-and post camp care can be dropped off early.
If you make any changes to the drop off and pick up arrangements you must notify us (either TEXT or CALL).  Participants will not be released to persons that have not been nominated by you as a guardian.  Please keep this in mind if you make arrangements with other parents, child minders or family to collect your child.
If your child will be arriving to or leaving the camp alone, you must alert camp leaders that this is the case.
Privacy policy
Dig it Kids Ltd will not share your information with third parties.  Parents/guardians should be aware that Dig it Kids Ltd may use camp photography and quotes in social media, publications and/or marketing.  Dig it Kids Ltd will request permission for the use of this photography prior to the commencement of camp.  Parents/guardians may refuse permission, in which case Dig it Kids Ltd will endeavour to respect those wishes.  Dig it Kids Ltd will at your request remove your contact information from our lists.
Failure to comply
Failure to comply with the Dig it Kids Ltd Terms and Conditions may result in a participant being asked to leave the camp / event.  In such a scenario, participants will not be eligible for any refund of monies paid.
Dig it Kids Ltd – Camp Rules/Charter
Creating an environment of mutual respect, whilst having fun, is at the very heart of everything that we at Dig it Kids Ltd do.  We believe that every child has an equal right to have a fantastic time with us and for that reason always keep a close eye on any teasing or bullying or other anti-social behaviour that may affect another participant's experience with us.  Fortunately instances of such behaviour are rare; however please do tell your children that if this does happen then they should quietly inform their group leader or any other member of staff immediately.  If they tell you during their stay of any experiences such as this, then please check whether we have been advised and if not, please tell us as soon as possible.  We will take immediate steps to rectify this.  We have firm rules in place and will act in regard to any child who is wilfully spoiling another participant's time at camp.
The camp charter, which will be clearly explained to all participants, will include:
Do as you are asked by Archaeology camp leaders
Raise your hand when you want to speak
Listen when someone is talking
Be kind and polite to each other
Respect others
Participate in all learning activities
Respect other people's belongings
Take care of all your belongings and materials
Keep the club meeting room clean and tidy
The charter will be visible to all in the camp and referred to frequently and at the beginning of each day.  The rules are devised with regard for health, safety and welfare of all the members of the camp community.  Camp leaders want to praise and reinforce positive behaviour.  Rule infractions will be handled in a firm, and consistent manner, with due regard to the age of the participant and their individual differences and in accordance with Dig it Kids Ltd terms and conditions.
The aims of this policy are:
To create a positive environment that encourages and reinforces good behaviour
To enable all children to feel welcome and included
To encourage consistency of response to positive and negative behaviour
To facilitate the education and development of each child
To enable the club activities to proceed without disruption
Dig it Kids Participants can expect:
to be supported, both in learning and personally, throughout their time with Dig it Kids Ltd
to be offered a comprehensive orientation programme to help you settle into the camp / event
to benefit from a research-informed teaching experience that will prepare you for activities
to be given the opportunity to provide formal feedback following your time with Dig it Kids Ltd
that Dig it Kids Ltd staff will be courteous and professional at all times.